Nugold Itís All About Florence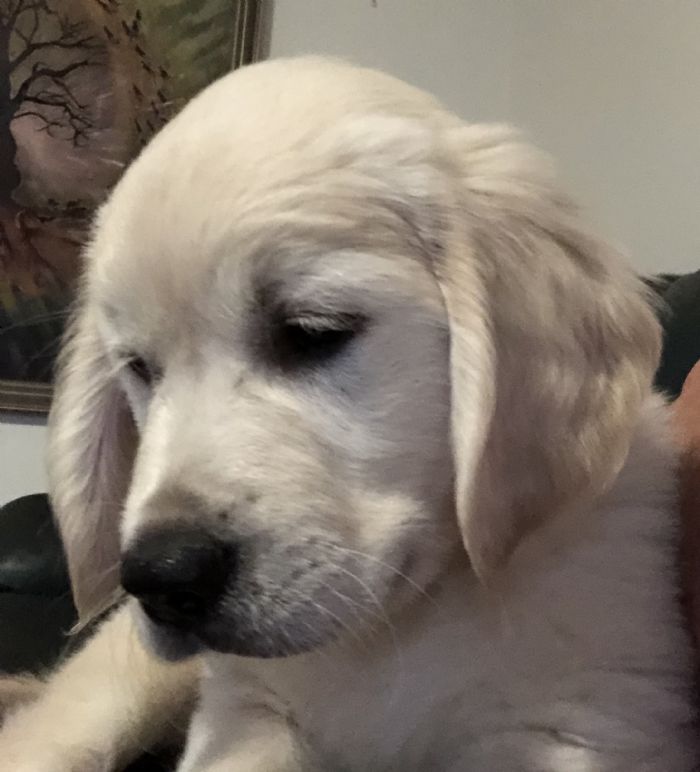 Meet Florence
dob 12th March 2019
Nugold It's All About Florence
(Golden Rose-Bay's Original Sin For Zenevieva x Nugold Charli)
We are so proud to introduce you to Florence. Only lightly shown Florence has had several wins, including a RCC at 7 months of age. We have not been at shows for a while, it will return late in 2022 to show Florence.
Florence is the result of a fantastic mating with J.J to our adorable Charli girl. We were so blessed to have been able to use frozen semen from J.J who is a stunning boy in Ireland. Thank you Kerrie for entrusting his bloodlines to me. Thanks also to Karen for all your assistance 💕
Florence was out of the show ring due to having been mated and had a litter which have now all gone to their new wonderful homes! Hopefully, Florence will be able to be shown more consistently - having said that, she has blown her coat and has not been able to get back into the show ring so far this year!
We hope to be able to campaign her towards the later part of 2023.
Nugold It's All About Florence
"Florence"
View More Details